RECYCLING OF TUNGSTEN CARBIDE
The innovation in the technological development of the productive process of component separation, allows us to obtain high purity tungsten trioxide and cobalt powder. In this way we recover raw materials from carbide scrap, that is, from already used carbide parts that we acquire from our customers and other users, to be processed and extract the components.
Once the carbide scrap has been acquired, the recycling process begins to obtain identical tungsten to that from the tungsten ore, which allows us to get top quality carbide.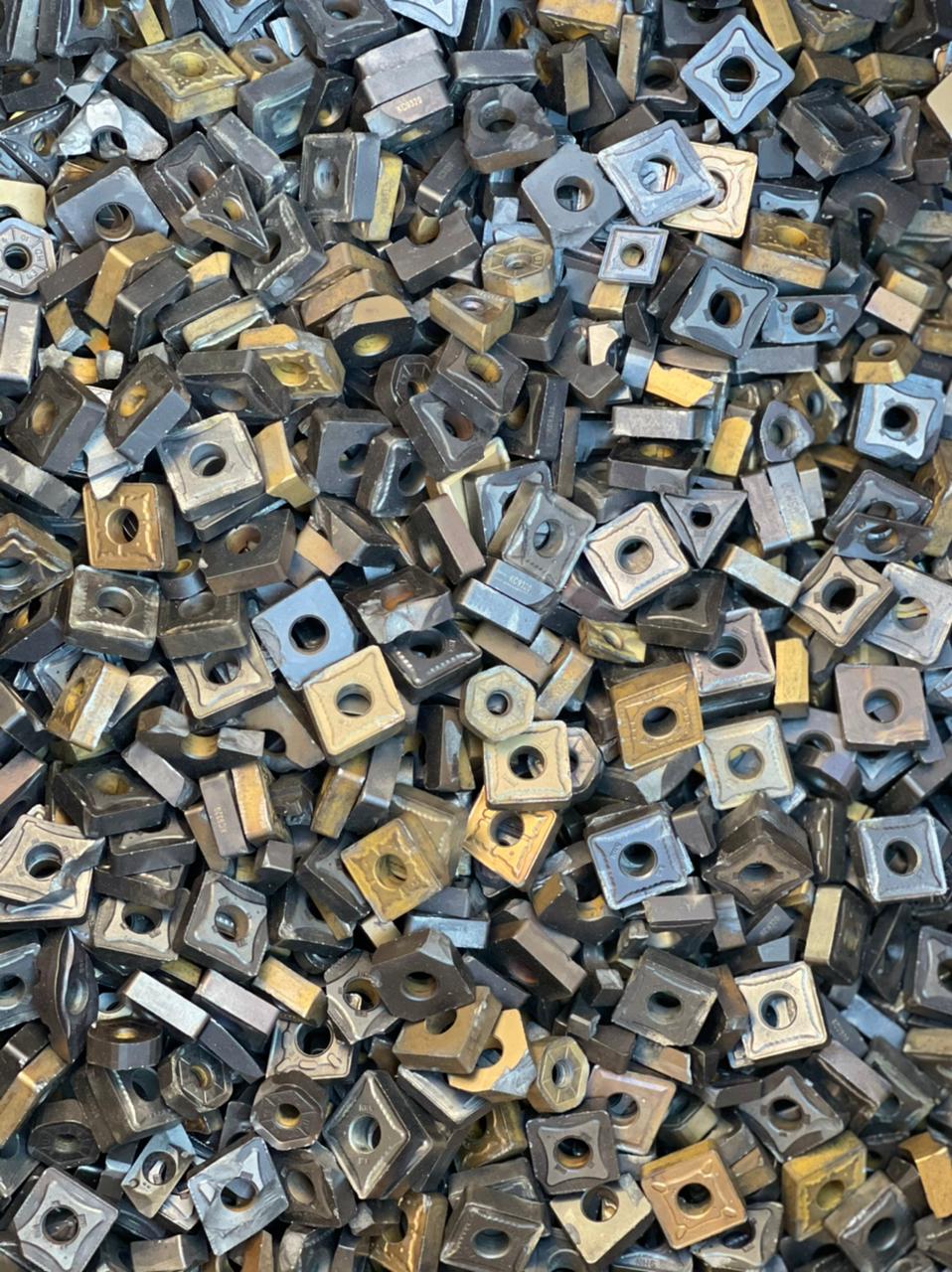 Advantages for the environment:
It reduces the amount of tungsten required from mining. Tungsten is a finite and scarce mineral (its reserves at current consumption are estimated at 100 years).
Tungsten carbide recycling implies having a safe resource as it is classified as a mineral used in war conflicts, which implies that it must be traceable.
The recycling process uses 70% less energy and emits 40% less carbon dioxide than production with virgin materials.
It decreases the amount of waste.
Advantages for our customers:
It reduces costs by giving away used carbide parts, while taking their value on account of new parts.
These solid wastes are no longer accumulated by customers or stockpiled as disused scrap.
Highway to Yacanto Km 2 – Santa Rosa de Calamuchita – Cordoba
+54 3546 420392 / 422070 – Fax: +54 3546 420797
Adrianópolis Street, 90 – São José dos Pinhais – PR