OUR ROAD
The course of our history reminds us of the value we have built with each manufactured piece, the effort and passion put into our daily work and the dreams that one day we thought impossible and today are constantly renewed, having fulfilled each one of them.
Today, together with our collaborators, customers, suppliers and neighbors of the community, reviewing these milestones leads us to recognize that the joint commitment of all of them is what motivates us to continue working for a company and a strengthened country in order to achieve new goals.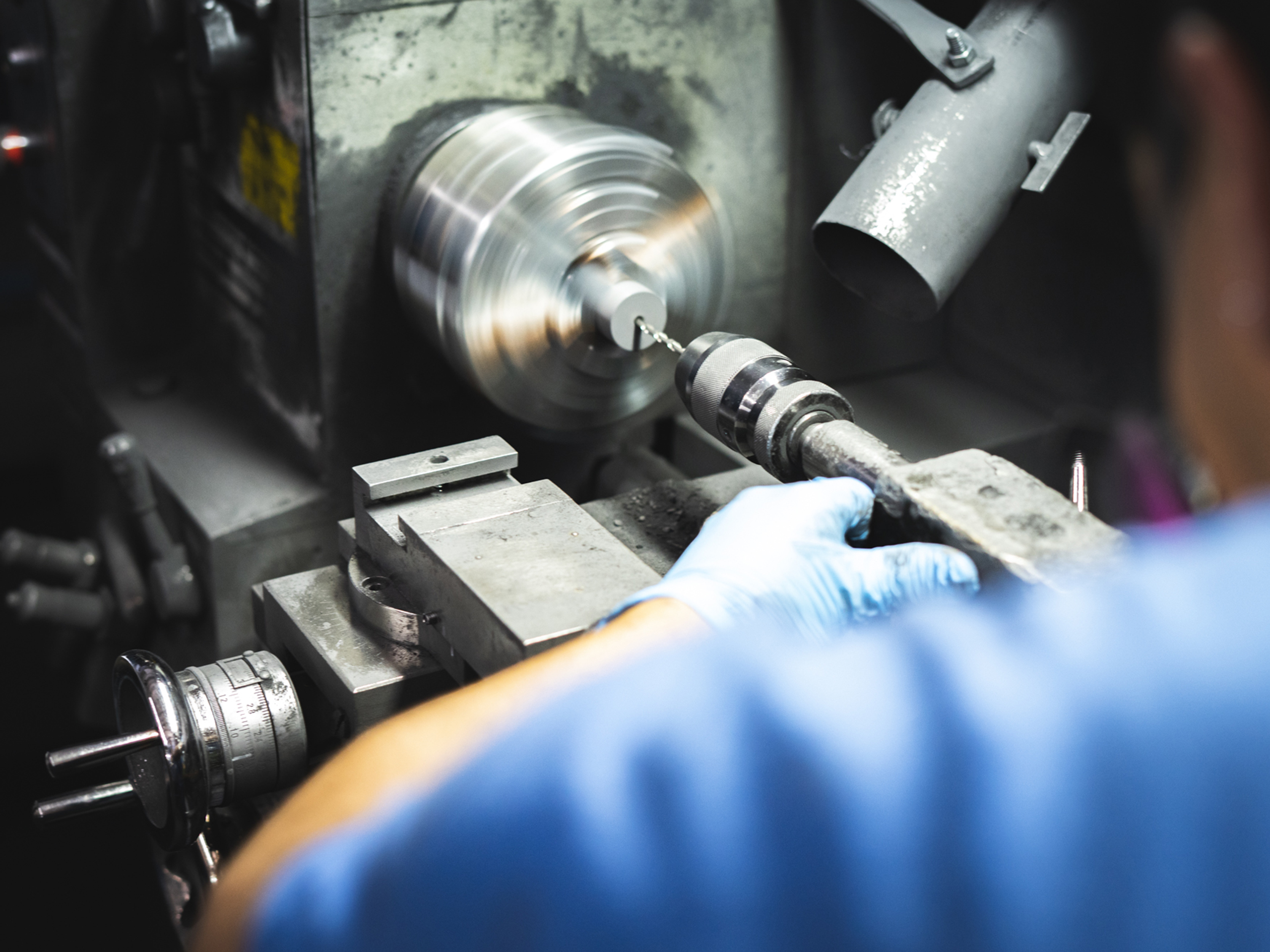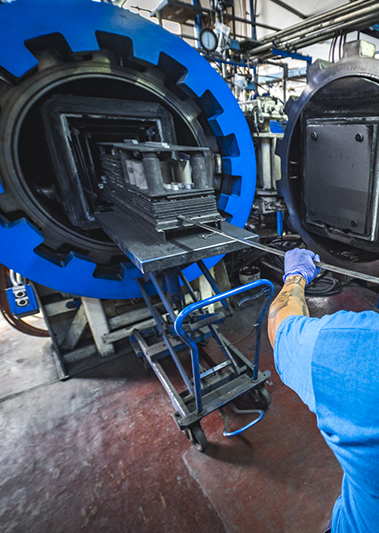 We provide solutions,
we have the best
SINTER HIP technology.
Available worldwide for the manufacture of Tungsten Carbide, therefore we focus our production, mainly, in the manufacture of special parts that meet the requirements of each customer.
Chemical and applied metallographic testing lab for R&D and quality control equipped with atomic absorption spectrophotometer, ultrasonic equipment, metallographic microscope, hardness tester and other equipment for non-destructive testing.
QUALITY, FLEXIBILITY AND ADAPTATION TO OUR CUSTOMERS' NEEDS IS WHAT MAKES US DIFFERENT.
We provide industries with different alternatives to improve wear resistance, abrasion, reduce friction, and increase corrosion resistance of different materials, tools and equipment.
From the very beginning, a company thought for the long term.
After 62 years of activity and 27 years dedicated to meet the demand of hard metal in the national and international market, we are proud of the road we have traveled and we recognize the unconditional effort of our collaborators, customers and suppliers who have helped us to build a long-term company, playing a fundamental role in every decision we have made. Here is our history:
We began in Castelar, Province of Buenos Aires, as a local supplier of raw materials for the hard metal industry until, in 1978, we moved to Santa Rosa de Calamuchita, Province of Córdoba.
1956/1978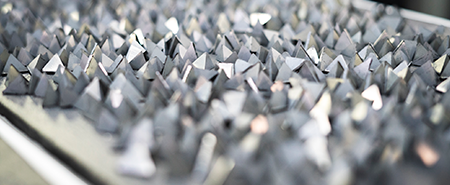 We became manufacturers of special tungsten carbide parts, developing customized parts and beginning our first experiences in exportation, mainly to Brazil, which led to a transformation in the company.
1991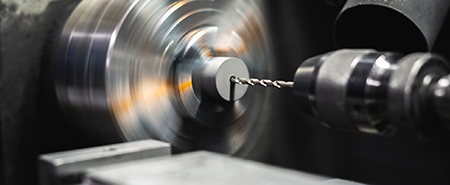 We certified all the production processes of the plant, including raw material manufacturing, with ISO 9001 Quality Standard, which is recertified every 3 years.
2000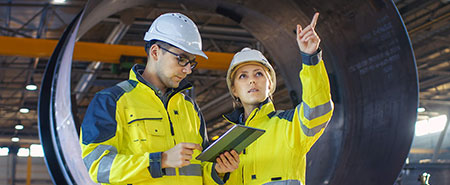 We started manufacturing tungsten carbide parts from Brazil to supply the local market; while, from Argentina, we consolidated the company's export profile, by exporting half of our production to Brazil, Chile, Ecuador, Italy, Bolivia, Mexico, Peru and Colombia.
2004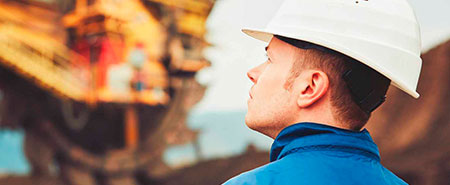 The Tantal Foundation was created, after laying the foundations and training ourselves, which allowed us to formalize our commitment to the community. In addition, we obtained the Environmental Management System Certification under ISO 14001 Standards, which remains updated.
2007
We incorporated sintering technology SINTER HIP AVS in Argentina.
2008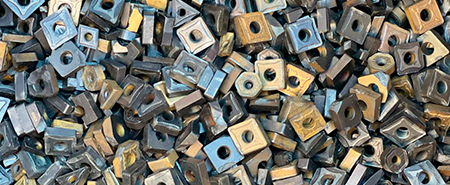 We increased the amount of raw material manufactured from hard metal scrap, reducing the use of tungsten ore, a non-renewable resource. Our plant is the only one in Latin America that manufactures raw materials and processes hard metal scrap.
2009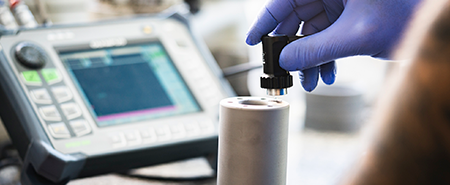 We incorporated isostatic pressing technology for special large parts in Brazil. We were encouraged to publish our first Sustainability Report -following GRI guidelines-, being the first SME in Argentina to do so and consolidating our commitment to the communities that make up our value chain, with environmental care and with society.
2013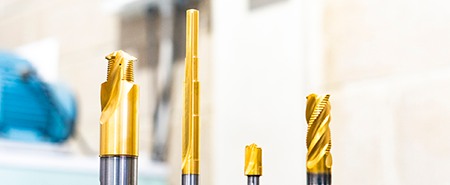 We certified the ISO 9001 Quality Standard in Brazil, improving the positioning of our products in the countries where we market them.
2014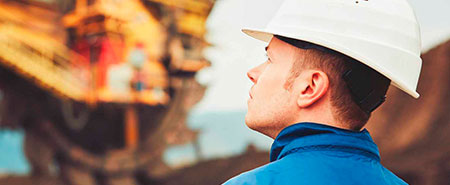 We incorporated isostatic pressing technology for the manufacture of special large-sized parts in Argentina, while we began the process of incorporating, in Brazil, SISTER HIP sintering technology, by 2018. With an eye to the future, we looked for allies to start developing a new project related to cutting-edge coating technology, investing in a new business unit: Coating.Tech by Tantal-Flubetech.
2017
Chemical and Metallographic Testing Laboratory.  
We have the best technology available worldwide for the manufacture of tungsten carbide, so we focus our production, mainly in the manufacture of special parts that meet the requirements of each customer, in which quality control is equipped with atomic absorption spectrophotometer.
Non-destructive tests:
Density determination: it allows to know the density of the part.
Determination of magnetic saturation: it allows to determine if the part has been sintered correctly.
Coercivity determination: it provides information about the relationship between the magnetic cobalt and the size of the tungsten carbide crystals in the part.
Detection of faults: it allows the detection of any internal faults in the part. It allows the control over 100% of the ordered lot.
Destructive tests:
Structure: it allows to verify the structure of the part: the distribution of crystals, the presence of porosity and the formation of phases in the structure.
Hardness determination: it allows to determine the hardness of the part and to compare it with the specification.
Latest news in our Company.
We promote the development of a
long-term sustainable business.
This policy is applied to the design, production and commercialization of tungsten carbide parts, tools, rods and other parts containing synthesized tungsten carbide in their composition, ready-to-press mixtures, tungsten carbide, metallic tungsten, metallic cobalt and tantalum-niobium carbide in our plant in Santa Rosa de Calamuchita.
Highway to Yacanto Km 2 – Santa Rosa de Calamuchita – Cordoba
+54 3546 420392 / 422070 – Fax: +54 3546 420797
Adrianópolis Street, 90 – São José dos Pinhais – PR